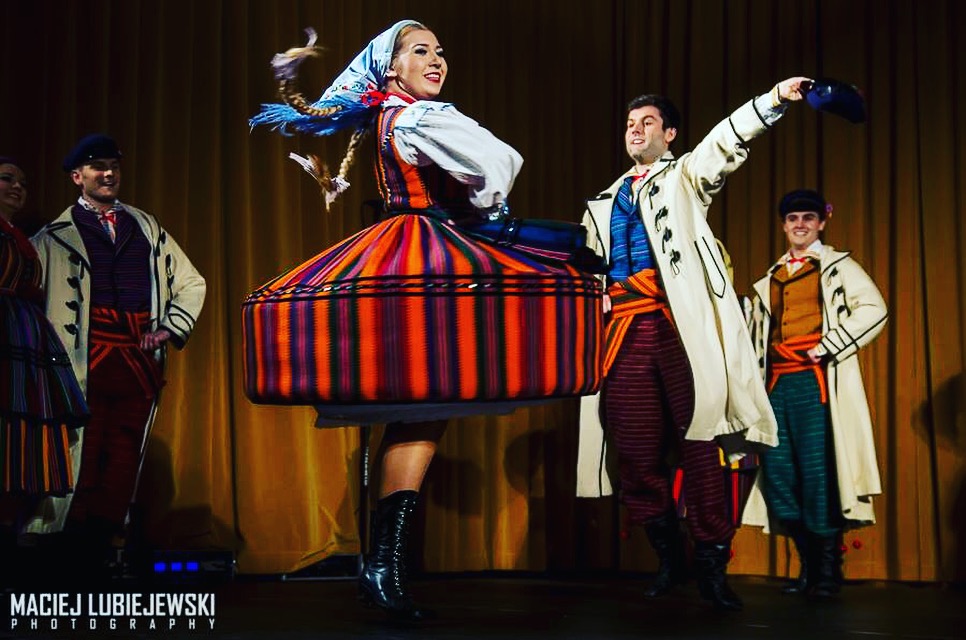 Alicja Stasiuk started her dancing adventure when she was just 5 years old, and she has been dancing ever since. She learned to dance and sing, and felt in love with folklore in Lubuski Dance and Song Ensemble in Zielona Góra, where she was dancing for over 13 years. During the time in her hometown, she has been performing for both domestic and foreign audience.
Since 2009 she has been working every year at the International Folklore Festival as a guide and interpreter for foreign groups, as well as Coordinator's Assistant in 2012. In 2015 she also worked in the organizational team at the International Folklore Festival INTEGRACJE in Poznań.
In 2012 she moved to Warsaw and immediately joined PROMNI Folk Dance Group at the Warsaw University of Life Sciences. She was dancing and working with PROMNI for 4 years, and during that time she had a chance to perform at the biggest Polish stages - for example at Congress Hall, in Musical Theatre Roma, and in Grand Theater and National Opera in Warsaw.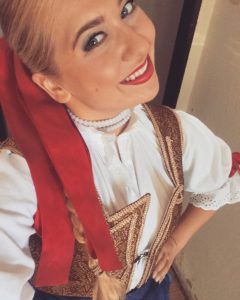 She performed both in Poland and abroad - i.a. Portugal, Canada, Turkey, Bulgaria, Russia and Switzerland. In the summer 2016 she went with her group at AKADEMICKA NITRA Festival, where PROMNI became a winner of the International Group Section. Besides being a dancer and singer, she was also a Social Media Manager for the group since 2013, and Director's Assistant since 2015.
In 2015 she graduated from University of Warsaw, where she studied American Culture Studies. She obtained her Bachelor Degree writing a thesis about the role of folklore in ethnic identity of young Polish Americans in Chicago area, where she was doing her research in March and April 2015.
Alicja is a true folklore passionate. It is said that she had danced even before she was born, because she just followed her mother's steps, who also was a folk dancer. Folklore culture and dancing have been always a huge part of her life, all along the way, and she can't imagine her life without it. She is truly dedicated to her work, and the love and passion she has for Polish folklore, makes her desire to share and spread the knowledge and skills she gained during her almost 19 years of dancing experience.